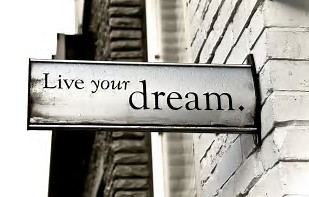 I've been living my dream, truly, for the past week or so. I took time off work to give my writing undivided attention and loved not having to work it in around my "paying" job.
A normal, paying-job-day consists of trying to avoid interruptions during lunch long enough to at least get a new paragraph or two written. At times I've even slipped away to a closet where no one could find me. That worked, until they found me. In the evenings, I'll squeeze in an hour or so between the suppertime and bedtime rituals. Weekends are tougher, things need caught up at home by then. Yet, I'll usually huddle up at Starbuck's or Barnes and Nobel with my laptop and a hot chocolate so I'm not tempted to dive into cleaning up the dust bowl that my home has become or I don't get pulled away by my dogs and their Frisbees and miss out on a precious full day devoted to the dream. The home and the dogs get squeezed in between the suppertime and bedtime rituals on weekends. My poor dogs. I owe them more exercise. I owe myself more exercise.
O
h, I'll tease my co-workers that I'm living the dream there, but the comment is always accompanied by a sarcastically tone and an eye roll. The dream lives in this laptop, in those other worlds I've created. Worlds I can't get back to fast enough, worlds I can't wait to share.
On this, my last dream day before returning to work, my mood will drop lower and lower following the setting sun into a pit of darkness. First thing in the morning, I'll be back to the grind and to grabbing whatever precious time I can find to live my dream, if only in temporarily patches.
Please follow and like us: